Farming
Since its inception 1984 Golden Grass, Inc. farming division made a tremendous growth during the boom times in the 80's. The main crop been cultivated was Wheat. During the off season other crops were planted such Peanuts, Sesame, Vegetables, Rhodes Grass and potatoes. In addition, Fruit trees, Nut Trees and Olive Trees were planted as trials.
Golden Grass, Inc. is the biggest Peanut Farm in the Middle East. The factory for cleaning and shelling peanuts maintained by qualified personnel. The by product of peanut shells is being sold as animal feeds to local companies in the Kingdom. We have exported tones of peanuts in Australia, Netherlands, Germany, France, Spain,UK, USA, UAE and Jordan.
Olive trees trials are now are at harvesting phase. Olive fruits are being tested to be sold locally and a big quantity of olive fruits is being tested for Oil extraction. GGI Olive tree variety is Picual. Full maturity of Olive trees to be fully marketed in the Kingdom will be 4 to years more.read more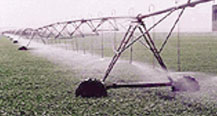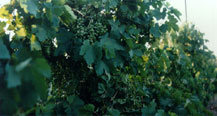 The major expansions of 1988 and 1989 have been consolidated and the 1600 has, unit is now up to performance. In addition to wheat, the farm grew commercial crops of potatoes, peanuts, rhodes grass al alfalfa. Trials were conducted on various vegetable crops.
Custom farming was expanded on the 7 neighboring farms. a total service was operated from cultivation and planting to harvest. the division now operates on a total of 32 center pivots covering 2400 has.