WELCOME TO OUR WEBSITE
Golden Grass Inc. is the only farm in the Kingdom to produce peanuts with different varieties ranging from Virginia, Runner and Valencia. The peanut produce is exported to countries such as Jordan, Bahrain, United Arab Emirates, Australia, United Kingdom, Holland, South Africa and U.S.A.
The work in the factory is being carried out with the most advance machinery found in the world. It has successfully cultivated a rotation of crops such wheat, barley, peanuts, etc.read more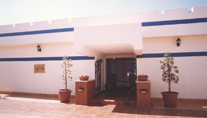 PARTNERS >>
Golden Grass, Inc. a leading Saudi Agro-chemical Company has signed an agreement with the in-Kingdom representative of Ciba-Geigy (Novartis) the Swiss multinational giant for the exclusive distribution of two major cereal crop products vital to the Kingdom's farm sector.

Saudi Arabia's self sufficiency in agriculture and farm fresh produce vegetables readily available in the market. GGI have different varieties of high quality vegetables seeds available in the Saudi market.
Also, It have acquired a sole agency H & B Agro – Services, Holland to market their full range of vegetable seeds in Saudi Arabia.read more
PRODUCTS >>
Golden Grass, Inc. is an agriculture company engage in trading of agrochemicals, Farm Management, Food Processing, Recruitment and Construction & Maintenance. We are dedicated to maintaining the highest level of skill with integrity and quality. Our responsibility is providing professional services to our clients.

The success of any company is dependent upon the quality of its product and people.GGI have both and will strive to keep abreast of market. read more